Your Visit and Our Policies
Some Information you'll need when planning your visit
Box Office Information
Mon-Sat 10am – 6pm (+ one hour prior to performance time)
Box-Office telephone number: 01 – 6770014
Box-Office Email : info@smockalley.com
Online bookings incur a €1 per ticket charge.
Our ticket provider is Ticketsolve
Conditions of sale
We've gone paperless! We're not issuing physical tickets at the moment and you don't need to print anything. All you need to do is give the name on the booking at the door as you're entering the theatre space and we check you in, there and then. If people in the booking are arriving separately, that's no problem, we can check-in the individual people, not the total booking. If you have any issues or questions we're here to help!
Management reserve the right to refuse admission and to cancel or make any essential changes to performances.
Prices are subject to change.
Smoking, photography and audio or visual recordings are strictly forbidden in the auditorium.
Concessions & Discounts
Concessions are available for students, senior citizens (65+), equity card holders, long-term unemployed and people with access needs. Subject to availability.
Group discounts are often available for groups of 8 or more
Refunds
Tickets cannot be exchanged or refunded unless an event is cancelled by the venue.
Latecomers
Latecomer admission is not guaranteed.
Latecomers are only admitted at the discretion of the venue and the theatre company.
Cancellations
Should an event be cancelled you will be offered a full refund.
All spaces in Smock Alley are accessible by wheelchair. Please inform the box-office at the time of booking of your accessibility requirements.
There is a "press here for mobility assistance' buzzer out on street level at our front gates which calls straight into our box-office desk, if you need someone to come out to assist.
The Main Space | Step free access to this space is down the side of the building which brings one into the Main Space on the ground level. Seats can be removed in the front row (which is on stage/ground level) to make space for a wheelchair. The Main Space can usually accommodate up to 6 wheelchairs.
Boys' School | Access is through the fire escape door which opens directly out on to Exchange St Lower. There is a step up to this door but we have a temporary ramp that we put out for access requirements. Our staff will always be on hand to assist. The Boys' School can accommodate 1 or 2 wheelchairs although this number can vary, depending on the layout for the event in question. The theatre foyer and Banquet Hall spaces can be accessed from the Boys' School. There is a ramp/walkway that winds around the entire space with doors that exit out on to each different level of the building.
Black Box | The Black Box is entirely on ground level. Access is the same as for the Main Space.
Banquet Hall | Access is through the Boys' School.
Parking | There are 2 accessible parking spaces at the bottom of Fishamble St which is just around the corner. It's 45 meters from those parking spaces to the theatre entrance. The footpath is quite narrow on the journey between those parking spaces and the theatre. This is something to bear in mind if there is a wheelchair user as you may need to traverse briefly on the road up to the theatre (Exchange St Lower).
Accessible Bathrooms: There are 2 accessible bathrooms. One is in the Main Space theatre, accessed at foyer level. The other is on ground level between the Black Box and Main Space.
Steps/Stairs: There are 10 steps from street level up in to our foyer. There is a railing that can be used to hold on to although it's not a dedicated handrail.
There are 26 steps from foyer level up to the Banquet Hall level (split in to 4 flights of six and seven steps each.) There is a handrail on either side.
Hearing Loop: The Main Space has an induction loop system installed. The Boys' School and Black Box spaces do not have this system in place although due to the small nature of those spaces, in the majority of cases it may not be required.
Accessible Performances: Over the years we have hosted many accessible performances in all our spaces. We have hosted audio described performances, shows with surtitles, relaxed performances (where there is a reduction in the strength of lights and sounds).
Please do not hesitate in contacting us with any specific requirements you may have and how we can help with your visit! You can call us 01-6770014 or email info@smockalley.com.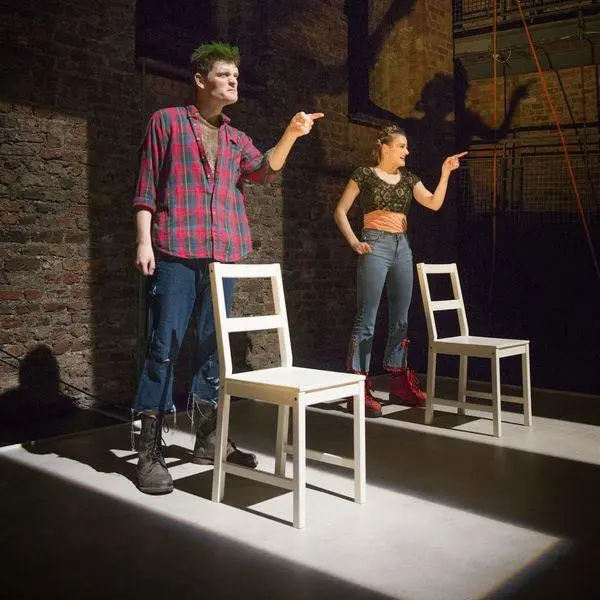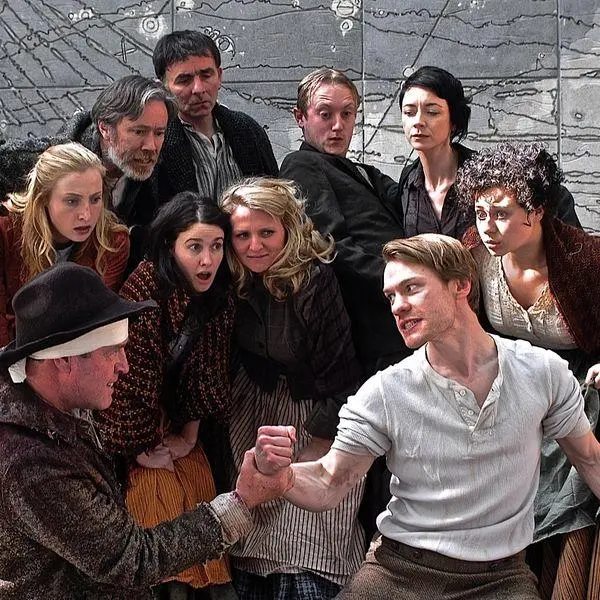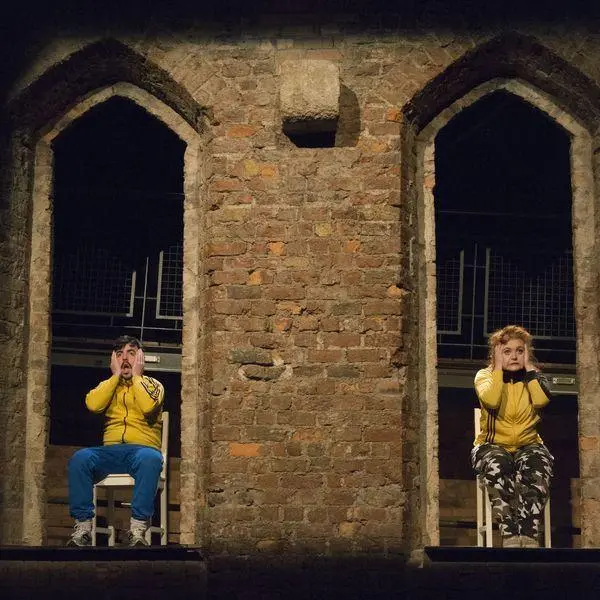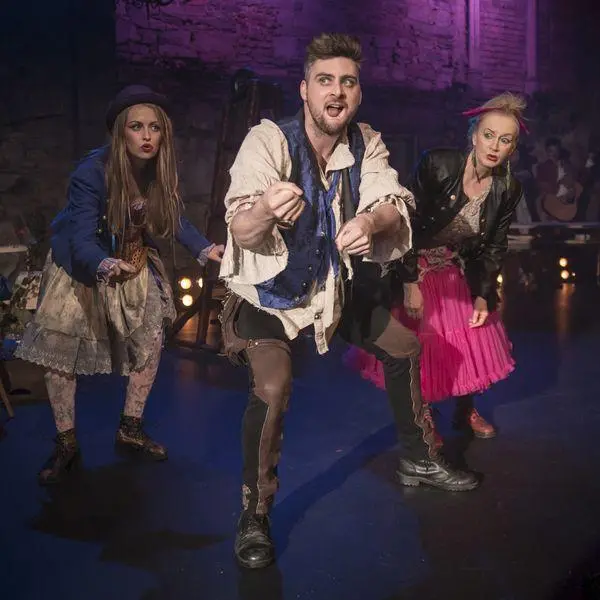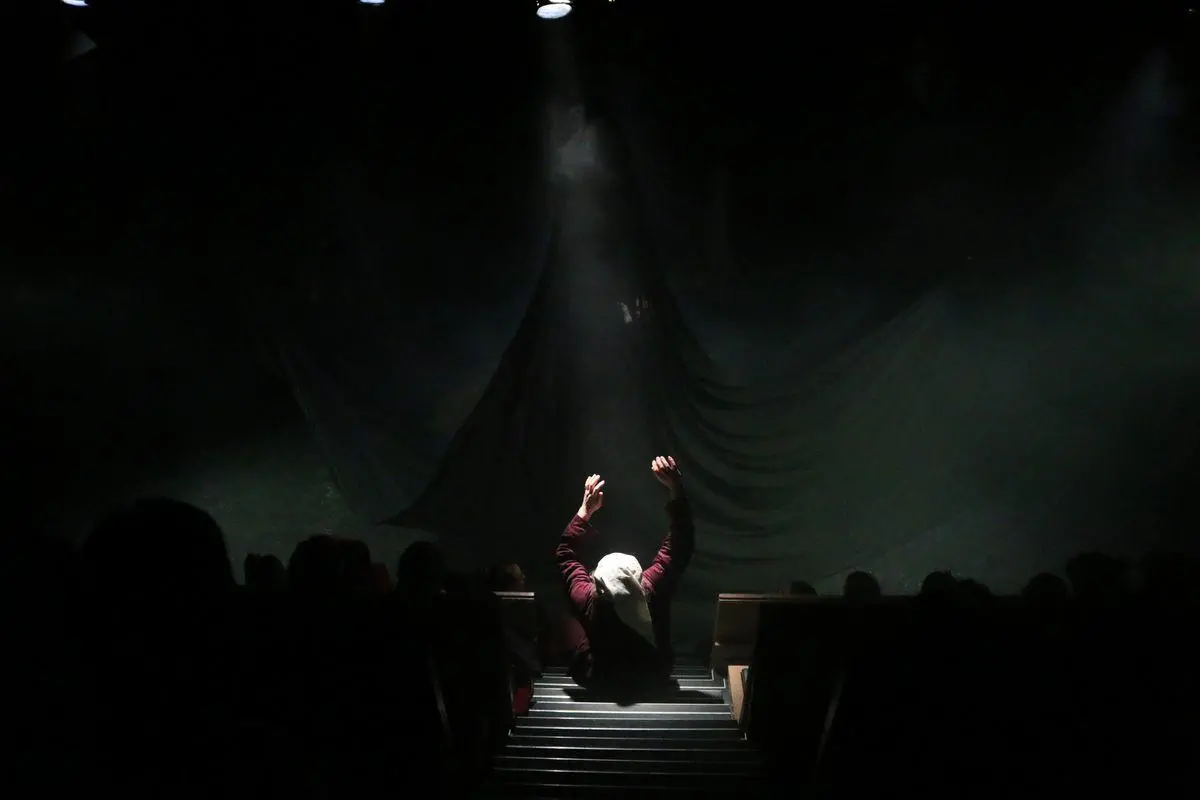 Who We Are
Smock Alley Theatre was created to restore, reinstate and maintain the theatre at Exchange Street Dublin and to make the same available for the performance and instruction of theatre, drama, music, dance and film. Our policy, as agreed by the board, is to produce high quality, relevant, engaging and accessible theatre.
Since opening in 2012, Smock Alley's two theatres and unique event space have helped establish the venue as a vital resource within the ecology of Irish theatre. We partner with many arts and cultural festivals to welcome audiences, engage with artists and create exciting cultural events. From Dublin Theatre Festival to First Fortnight and from IMRAM to the Irish literature Festival these partnerships are a vital part of our annual programme.
Through the Scene and Heard festival and a supportive rental environment Smock Alley has become a vital first support for many emerging artists and theatre makers. Where possible we offer box-office splits or preferential rates, particularly for our Boy's School space to support and encourage new and experimental work. We have created formal relationships with artists through our residency programme to directly support the development of their work through waived rental fees and creative support.
Smock Alley has presented a programme of its' own work between 2012 and 2018. From the 2020 season the company will embark on a policy of co-production and will engage with the best independent theatre companies to create work of the highest quality for the Smock Alley stage.
What We Do
● Provision of a 177 seat capacity multipurpose Theatre – The Main Space
● Provision of a 75 seat Studio Theatre – The Boys School
● Provision of a 150 capacity unique venue – The Banquet Hall
● Provision of a platform for new work – Scene + Heard Festival
● Creation of employment in the artistic community through self producing
● A resource for emerging artists
● A hub for local and international festivals
● In-House Bar & Catering Facilities.
Vision
Smock Alley strives to produce high quality, relevant and engaging theatre that is accessible. Accessible not only to the indoctrinated theatre going audience that we welcome but also to those who are not regular theatre goers or indeed who have never been to the theatre at all before. It is part of Smock Alley's overall mission to increase audiences, not only for ourselves, but for the Arts in general by engaging, welcoming and respecting newcomers to the performance arts world – be they interested in creating themselves or in simply admiring the creations.
Mission Statement
Our mission is to welcome audiences to Dublin's oldest, newest theatre. Our policy is to provide an enjoyable, affordable, quality experience, challenging & engaging you, in a friendly, feel-good atmosphere.
Core Values
• A commitment to promoting the arts as central to life in Ireland.
• A commitment to producing & programming high quality, relevant & engaging theatre
• A commitment to making our theatre as accessible as possible for all patrons & performers
• A commitment to nurturing new & upcoming talent through training and facilitating the production of new work
• A commitment to dealing with incoming companies & patrons in a welcoming, friendly and positive atmosphere.