SPOKEN WORD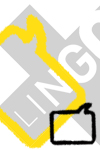 31 Dec 2015
A Guard at the Cross: A Family Show by Paul Timoney/Hero House in aid of Fighting Words/Homebeat Presents Lyric Book/The Word Works/Citysong – Lingo New Work Winner
Lingo Festival
---
MUSIC
30–31 Dec 2015
The Ruby Sessions
The Ruby Sessions
Long running legendary acoustic music club The Ruby Sessions, returns to Smock Alley for two special nights on December 30th and 31rst.
---
THEATRE
14–19 Dec 2015
Cirque des Rêves
Sickle Moon and Illustrated Productions
There once was a girl who wished to escape her ordinary life for something a little more extraordinary. Then one day the circus came to town, and suddenly an ordinary life didn't seem so quite so bad after all…
Cirque des Rêves is a story of magic, mystery, lost souls and blind but oddly accurate fortune tellers that will capture the imaginations of both the young and the young at heart.
The Circus is coming to town but beware… for once it finds you, it might never let you go.
---
MUSIC
22 Dec 2015
Sun Collective
Homebeat
Sun Collective, bring their full 8-piece ensemble to The Boys' School at Smock Alley Theatre on December 22nd, to herald the New Year with their first headline performance in Dublin. Comprising a diverse range of freelance musicians, they will be performing original songs and compositions from their forthcoming debut release, 'Pandect', in 2016.
The Collective will be humbly accompanied on the night by Choice Music Prize Album of the Year winner Adrian Crowley, for a once off collaborative improvisation on one of his evocative and unique texts.
---
THEATRE
7–22 Dec 2015
A Christmas Carol
Smock Alley Theatre
This Christmas come to Smock Alley Theatre-1662- Ireland's oldest (and newest) theatre to meet Scrooge, Bob Cratchett, Tiny Tim and be enthralled by this festive family favourite.
---
THEATRE
12 Dec 2015
Fleabag
There Is Bear
You think you have problems? At least you're not a 'perverted, selfish, depraved, mannish-looking, morally bankrupt woman who can't even call herself a feminist.' Fleabag is a dynamic show, flashing a week in the life of some sort of a modern woman.
---
THEATRE
1–5 Dec 2015
Harvey
No Drama Theatre
Everyone should have a best friend, someone they can spend their time with, someone they can tell their deepest darkest secrets to, someone who'll always be there for them. For Elwood P Dowd that friend is Harvey, kind, helpful and always around to keep Elwood company, Harvey is the perfect friend … except for the fact that he is also a 6ft tall talking rabbit who happens to be invisible to everyone but Elwood.
---
THEATRE
7–10 Dec 2015
Pleasure Ground
Fregoli Theatre Company
A group of friends who've gone their separate ways meet back at their teenage haunt, the town, park and playground, known as the Pleasure Ground. The town is dying, the Pleasure Ground's glory has faded, and life hasn't quite matched up to youthful expectations.
---
THEATRE
12-15 Nov 2015
Dublin Book Festival 2015
The Dublin Book Festival is one of Ireland's most successful and vibrant book festivals, running since June 2006. The annual public Festival showcases, supports and develops Irish Publishing by programming, publicising and selling Irish published books, their authors, editors and contributors all in an entertaining, festive, friendly and accessible environment that reflects the creativity and personality of the Irish Publishing sector and its authors
---
THEATRE
2-5 Dec 2015
1915
Aisteoirí Bulfin
They picked the wrong year. They picked the wrong Post Office. But their rebellion (and their singing) shook the British Empire! Musical comedy as Gaeilge from an ensemble who have performed hundreds of plays in their 40 years of theatre-making.
---
THEATRE
22-24 Oct 2015
Mrs. Shakespeare
Wild Productions
A hilarious one woman comedy, written and directed by award winning playwright Ian Wild and performed by Irene Kelleher. William Shakespeare finds himself reincarnated in the present day as a woman, which makes it all the more difficult to convince people he is the Great Bard. Armed with a quill and beset by a rebellious cast of characters who are anxious not to be rewritten, she embarks on an epic reformulation of theatre's most famous text under the new title 'Ophelia'.
---
THEATRE
26-31 Oct 2015
Cirque des Rêves
Sickle Moon and Illustrated Productions
There once was a girl who wished to escape her ordinary life for something a little more extraordinary. Then one day the circus came to town, and suddenly an ordinary life didn't seem so quite so bad after all…
Cirque des Rêves is a story of magic, mystery, lost souls and blind but oddly accurate fortune tellers that will capture the imaginations of both the young and the young at heart.
The Circus is coming to town but beware… for once it finds you, it might never let you go.
---
THEATRE
27-31 Oct 2015
SHOW ME LOVE
Dublin Youth Theatre
'Show Me Love' follows fourteen Dublin teenagers on what seems like just another ordinary day. Hearts will break, hormones will rage, and loyalties will shift, as our young heroes wrestle their conflicting emotions and each other. Today they will face choices that could alter the course of their adult lives. Some will rise, others will fall. A large ensemble multiple narrative play, 'Show Me Love' will explore and celebrate the ever changing, often complicated emotional life of a small group of Dublin teenagers as their paths intersect and collide over the course of 24-hours on the last day of summer.
---
THEATRE
2-6 Nov 2015
Tingo[
Underdog Theatre Productions
Tingo (portuguese – n. the act of taking objects one desires from the house of a friend by gradually borrowing all of them, one by one, until there's nothing left). Monday morning. Maybe this Monday morning, maybe next weeks'. It doesn't matter, every one of them will be the same.
An average Joe. A 1984-esque Orwellian Dublin. Our average Joe baulks at the regimented life he has been handed, full of ticking clocks, deadlines, and time marching ever onward. He wants more.
---
SPOKEN WORD FESTIVAL
17+18 Oct 2015
LINGO FESTIVAL 2015
Lingofest
LINGO is Ireland's first and only spoken word festival. It was started in 2014 in the simple belief that Ireland's spoken word scene is as vibrant and brilliant as any other in this world. The exceptional performances and packed houses at our inaugural LINGO festival truly proved that. This year we want to build on that by presenting an even more exciting, eclectic lineup of fresh voices and continue to shine a light on the most interesting spoken word artists across this country and beyond.
---
IMRAM FESTIVAL 2015
16 Oct 2015
ÍDE NA TINE: Tionscadal Joni Mitchell/Sweet Fire: The Joni Mitchell Project
IMRAM / Caitríona O'Leary
Sweet Fire: The Joni Mitchell Project features the very best of Mitchell's songs – from 'Big Yellow Taxi', 'Woodstock' and 'Both Sides Now' to 'The Jungle Line' and 'God Must Be a Boogie Man'. Translated into exquisite Irish by poets Liam Ó Muirthile and Gabriel Rosenstock, they will be performed by singer Caitríona O'Leary. She will be accompanied by Dick Farrelly (guitars), Nick Roth (saxophone), Dave Redmond (bass) and Graham Hopkins (drums). Margaret Lonergan has created stunning screen projections of the lyrics.
---
IMRAM FESTIVAL 2015
14 Oct 2015
CLEASAÍ ÉIN: Tionscadal an Phréacháin/TRICKSTER BIRD: The Crow Project
IMRAM
Is cliste agus is mioscaiseach an t-ainmhí é an préachan agus féith ailteoireachta ann – go deimhin, tá sé chomh héirimiúil sin go bhfuil ar a chumas uirlisí a úsáid agus idirghníomhaíocht a dhéanamh leis an duine. Samhlaímidne, Gaeil, an préachán leis an Mór-Ríon, bandia cogaidh agus báis agus sa tSualainn féachtar ar an bhfiach dubh mar thaibhse duine a dúnmharaíodh. Ba é an préachán éan beannaithe an Ghóstdamhsa i Meiriceá; shíl na Sioux nuair a thiocfadh an Díle ar Lá an Luain go n-ardódh cleití an phréachain na góstdamhsóiri chun an tearmainn sa spéir.
---
EXHIBITION
5-11 Oct 2015
POSTCARDS
Various Artists
An exhibition of small oil paintings by four artists; Aisling McEntee Walsh, Diane Magee, Lorna Green and Nieves Fernandez. They have come together to create postcard-size paintings based on their travels, experiences and observations.
They all met and became friends through the Wednesday life-drawing class in the Royal Hibernian Academy in Dublin.
---
DUBLIN THEATRE FESTIVAL 2015
4-11 Oct 2015
The True Story of Hansel and Gretel
Theatre Lovett in association with Dublin Theatre Festival
Fear is everywhere and you must not stray from the simple path. Into this world of threat and temptation two children are born. Their names have come down to us through the ages. But who were they first? From what reality was their legend born?
What truth was so terrible that adults began to lie?
This is The True Story of Hansel and Gretel, a deliciously dark musical fable from the creators of A Feast of Bones. Featuring live music and an original score, Theatre Lovett's new play explores the darker colours of the rainbow in this bold retelling of a tale by the Brothers Grimm.
---
DUBLIN THEATRE FESTIVAL 2015
25 Sep-2 Oct 2015
Newcastlewest
Pan Pan Theatre
Looking at indeterminacy, randomness and the role of fate, Newcastlewest is a new comedy by Dick Walsh.
Marya is a woman really struggling with today.
She lives in a house with her father. He is getting old. She is getting old. He's a pain in the hole. Her thighbone is decaying. She's got no job, or even the prospect of a job. Then a local man done good comes to tell them about his position in Brussels.
---
DUBLIN THEATRE FESTIVAL 2015
24-26 Sep 2015
By Heart
Teatro Nacional D. Maria II, Portugal
In By Heart, Portuguese playwright and actor Tiago Rodrigues teaches a poem to 10 volunteers. These people have not seen the performance before and they have no idea which text they will learn, by heart, in front of the audience. As he leads them through the poem, Rodrigues recalls stories of his grandmother, who is losing her sight and with it the ability to read, along with stories of writers and characters from books that are connected to them both. Unlikely associations emerge – between Nobel Prize winner Boris Pasternak, a cook from the north of Portugal and a Dutch television show – and the mystery behind the chosen poem begins to unravel.
---
TIGER DUBLIN FRINGE 2015
15-19 Sep 2015
Double Bill: Stop Stalling – Chris Kent | Gearóid Less Travelled – Gearóid Farrelly
Chris Kent & Gearóid Farrelly
Chris questions whether he's still chasing his dream, or just too lazy to get a proper job. Recently married, Chris resents adulthood, and fears that if there is an afterlife, he might not fit in…
By the end of this show you will be able to pronounce Gearóid, rapidly exit any awkward conversation and even save a life … if you so choose. Gearóid has toured with the biggest names in Irish comedy, as well as supporting Joan Rivers and Sarah Millican in the UK.
---
TIGER DUBLIN FRINGE 2015
16-19 Sep 2015
Oh! What A Lovely Rose!
Tragic Spud
"Are you pretty? But not up-your-own-arse pretty? Did you make your dress? Can you sing sean-nós? Is your boyfriend here tonight? Do you not have a boyfriend? Awh, no need to explain! But gentlemen, she bakes bread, speaks French and she's single…"
This is a tale of a girl who had a dream, then grew up and realised how embarrassing it was. A changing Ireland needs a different kind of beauty queen, but is the Rose of Tralee the place to find her? Does an ideal Irish woman need to know how to breakdance AND play the spoons, all while wearing a sparkly gúna?
---
TIGER DUBLIN FRINGE 2015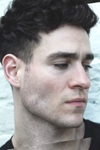 15-19 Sep 2015
Boy
Sean Kennedy
Feeling love is what keeps us going. It's nourishment for our souls like food in the belly! Am I right?! And as my Granddad often said "an empty sack won't stand." When I sing, I leave this world. It feels like crying but it's different. It's like
floating away but it's rooted somewhere. And when I'm pulled back down, I'm torn from that other place and thrown into smashed cups and fists. Through the eyes of a child, with the voice of a man, classical tenor Seán Kennedy explores domestic violence, abandonment and love.
---
TIGER DUBLIN FRINGE 2015

14-19 Sep 2015
Big Bobby. Little Bobby.
Brazen Tales Productions
A twisted tender comedy about bringing your demons to life. Bobby is taking charge. Keeping her demons sweet, minding her inner baba and trying to deal with Mammy too. Bobby knows that ignoring the voices won't make them go away, but she can't figure out whether she needs to kill the baba or give it some nice sugary tea. Mammy's busy making monsters, there are strangers at the door and Little Bobby's left a fresh mess on the pillow. A deliciously, dark tale brought to you by Camille Lucy Ross and Kelly Shatter.
---
TIGER DUBLIN FRINGE 2015
13-19 Sep 2015
Beneath The Bone Moon
Tintoretto Sect
In a dilapidated room somewhere in this city, Thaddeus Edward Cain lies dreaming of a beautiful girl. When his dream is invaded by a malevolent stranger, Cain begins to recall sinister events from his early life. Is Cain merely dreaming, or is this a terrifying vision of reality? You're invited into the strange, twilight world that lies Beneath the Bone Moon; a Grand Guignol-style horror story that explores the most tenebrous recesses of the imagination. This darkly elegant, theatre installation
piece features Ultan Burke, Emma Dobbyn and Patrick Karl Curley. Written by Patrick Karl Curley. Directed by Declan Drohan. Original score by John Daly.
---
TIGER DUBLIN FRINGE 2015

14 Sep 2015
It's My Party Conference (and I'll Cry if I Want To)
With an F Productions
After the drubbing she received in the 2015 funding round with her project I'm Fianna Fáiling For You, Stefanie is trying to rebuild. In winter you have to cut a rosebush back, almost to its roots, so it can bloom in summer. This is the winter of Stefanie Preissner. But she will bloom again. STEFANIE PREISSNER abú!! Looking back to move forward. Unhappy at the pace at which progress is happening, Stefanie is asking for your support in trying to get to the next level as an artist AND as a person. How do you stay relevant when you're not flavour of the month anymore? Do you just have to keep digging and hope someone says YES?!
---
TIGER DUBLIN FRINGE 2015
9-19 Sep 2015
SkiddlyWup
Foil, Arms & Hog
Top comedy trio and YouTube favourites Foil, Arms and Hog present a delicious blend of bizarre, surreal and hilarious comedy scenes with outrageous characters and unexpected twists. This brand new show deals with paper bags, why having an audience in your living room is en vogue and what happens when an Irish undercover agent is sent to Africa, to blend in.
---
TIGER DUBLIN FRINGE 2015
8-13 Sep 2015
SKLONIŠTE
Ailís Ní Ríain
Sarajevo, 1994. The city is under siege. Sniper fire kills civilians every day. The citizens of Sarajevo run to avoid being shot. They all run for one thing: shelter. Sklonište (shelter) was spray-painted throughout Sarajevo to guide its citizens to
underground shelters. The siege lasted 1,425 days – a long time to have to run for your life. Ailís Ní Ríain (music/poetry), Dermot Dunne (accordion), Sarajevo based Jim Marshall (images) and the citizens of Sarajevo combine to present an alternative reflection on the longest siege in modern warfare.
---
TIGER DUBLIN FRINGE 2015
9-13 Sep 2015
HARDER FASTER MORE
Red Bear Productions
From the company that brought you Tiger Dublin Fringe 2014 hit and Stewart Parker Trust Award nominated WRAPPED, this new production tells the intertwined stories of modern women in a world where sex sells. Hilarious and heart-breaking, this show introduces you to a confused sex chat line worker, the sister of a porn actor struggling to cope, battling movie producers who are under instruction to 'sex it up', a daytime TV talk show host who's too old for the job and a lonely pole dancer missing home.
---
TIGER DUBLIN FRINGE 2015
8-10 Sep 2015
Medicated Milk
Áine Stapleton
Dancer, writer, musician; Lucia Joyce was a talented and courageous woman. Lucia spent her entire life under the control of her father James, mother Nora, their friends and doctors, and was incarcerated by her brother Giorgio. Lucia spent 50 years in psychiatric hospitals until her death in 1982, but many doctors, friends and family have argued against her supposed
insanity. Her time in Ireland during the 1930s, in particular Bray, County Wicklow, was one of her few moments of freedom. Working from Lucia's writings, Medicated Milk is a film created with José Miguel Jiménez (film production) and Neil O' Connor
(Somadrone).
---
TIGER DUBLIN FRINGE 2015
7-12 Sep 2015
Douze
Xnthony
"Self-indugent" (sic)* shambles and popstar wannabe XNTHONY is making a comeback and this time he's gunning for Eurovision glory. Equipped with as many pop songs as he can muster, XNTHONY is on a mission to bring the Eurovision crown back to Ireland. This is an exposé into the world of fame and fandom. Expect bloc voting, shot glasses, backstabbing and broken stars.
---
TIGER DUBLIN FRINGE 2015
7-13 Sep 2015
The Windstealers
Eccles Theatre Group
Welcome to Ballygweeha, the windiest town in Ireland. The houses teeter over, the locals walk at an angle into the gusts and no-one's ever properly lit a fire. When prodigal son Luc Torney returns after ten years to save the town from ruin with a windfarm scheme, he's hailed as a hero. But town layabout Jacinta Nangle smells a rat. A cast of gurriers, property developers and mammies collide in this modern Irish satire on corruption and national character.
---
TIGER DUBLIN FRINGE 2015

7-12 Sep 2015
Remember To Breathe
Orla Murphy
In post-earthquake Christchurch, New Zealand, recent emigrant Maeve is learning to swim egged on by self-professed "swimming messiah" Doreen. As she battles the water, her own fears, and the pull of an unresolved dilemma with her much-loved father back home, Maeve fights to re-make her life.
---
THEATRE
1-5 Sep 2015
Goodbye To Marie
Little Shadow Theatre Company
A comedic and touching drama which centres around a family preparing to deal with a great loss; the loss of a parent. "Goodbye To Marie" is a story which centres around death but at its heart, it is a story about family.
Sarah has been caring for Marie, her mother, over the past ten years while she has been suffering with a disease which has all but destroyed her motor and cognitive functions. Sarah's father has long since left the picture and her two brothers make flighty appearances, if any at all.
---
EXHIBITION
4-9 Sep 2015
Ethiopian Art Show
Ethiopiaid is proud to announce a remarkable exhibition of Ethiopian art in collaboration with the Makush Art Gallery of Addis Ababa. With 120 pieces on show, the exhibition offers visitors a unique insight into the diverse and vibrant art scene emerging in Ethiopia, with examples from across the large and culturally diverse country.
---
THEATRE
24–29 Aug 2015
Waiting for Godot
A Smock Alley Theatre Production
A tragicomedy in Two Acts – Beckett's play pioneered an expressionistic minimalism that captured the existential post World War II Europe and man's inexhaustible search for meaning. 'They give birth astride a grave, the light gleams an instant then its night once more'
This play remains one of the most beautiful and allegorical of our time.
---
THEATRE

3–22 Aug 2015
The Importance of Being Earnest
A Smock Alley Theatre Production
Brilliant, inventive, witty and absolutely hilarious, Wilde's The Importance of Being Earnest, is probably his greatest achievement. Regarded as the most perfect comedy in the English language, don't miss out this Summer on a rollicking rollercoaster of romance, wit and earnestness.
---
SUMMER CAMP
17-21 Aug 2015
Smock Alley School of Magic
Colm Dawson & Smock Alley Theatre
Magician Colm Dawson joins us for a week long School of Magic to share his knowledge of over 20 years of magic and illusion with students, teaching all facets of the craft including street magic, stage shows and close-up routines. They will learn secrets of the trade that cannot be found online!
---
THEATRE

28 Jul-1 Aug 2015
Spring Awakening
Ill- Advised Theatre Company
An engaging & ground-breaking musical following a group of young adolescents making their way through the thrilling, complicated & mysterious time of sexual awakening.
Set in the late 19th century in Germany, Spring Awakening explores the tender journey from adolescence to adulthood . This timeless story is accompanied by an indie-rock score which is certain to strike a chord with all audiences. Dealing with themes of oppression, grief & self-discovery, Spring Awakening is celebration of life, growth & new beginnings.
---
SCIENCE FESTIVAL

23-26 Jul 2015
FESTIVAL OF CURIOSITY
A hands on adventure in science, play & curious technology at Dublin's interactive science playground at The Festival of Curiosity.
Step inside Smock Alley Theatre and experience the wonder of science through an exciting carnival of hands on workshops, adventures in electronics, interactive installations and games for all the family.
---
THEATRE

20 Jul 2015
LEPER + CHIP'S ONE NIGHT STAND! (An Evening in Two Halves)
Bitter Like A Lemon Productions
One Night, Two Halves, 7 Performances
Seven short extracts from Bitter Like A Lemon productions past and present, as well as one very special performance.
Bitter Like A Lemon was formed in 2014 for the purpose of staging LEPER + CHIP. The company are currently preparing to take part in the Edinburgh Fringe Festival.
---
COMEDY

17-19 Jul 2015
[themecolor]2 Man 3 Musketeers[/themecolor]
The Pajama Men
The shape-shifting comedy double act return with the world premiere of 2 Man 3 Musketeers, a live, comic existential meltdown that takes place as two comedians attempt to stage an epic, historical, romance novel in under an hour.
The spectacularly surreal Pajama Men are known for their unique style of narrative-sketch comedy and their outlandish but familiar characters that have won them acclaim across the globe.
---
THEATRE

17-19 Jul 2015
Bears in Space
Collapsing Horse Theatre Company
Two cosmonaut bears are on a spaceship hurtling toward the impossibly distant limits of the universe, and the villainous beings who chase them. Through their renowned puppetry, comic skills and music, one of Ireland's most exciting theatre companies, Collapsing Horse, consider the perils and wonders of a journey across space and time to nowhere.
Starring Jack Gleeson, Aaron Heffernan, Cameron McCauley and Eoghan Quinn, catch Bears in Space before Collapsing Horse bring it over to the Soho Theatre for their London debut!
---
THEATRE
29 Jun–4 Jul 2015
Trainspotting
Out Of Time Theatre
Out Of Time Theatre presents a high-energy, irreverent yet poignant stage adaptation of Irvine Welsh's classic early '90s novel about a group of young misfit drug addicts. Expect a no-holds-barred, blackly comic and honest portrayal of addiction and early '90s Edinburgh life!
Adaptation of Irvine Welsh's novel 'Trainspotting' by Harry Gibson
Directed by Tracy Ryan
Lighting Design by Brian Murray
Cast: Shane O'Regan, Lorcan Strain, Benjamin Musgrave and Deirdre Jones
---
THEATRE
22–27 Jun 2015
The Full Moon Hotel by Philip Doherty
Gaiety School of Acting
A black comedy about intersecting classes in an Irish hotel on a full moon night.
A hotel has been built on the ancient site of a fairy fort. The disturbance of nature causes havoc as the other-world seeks revenge by giving the Irish what they fear the most… the impulse for adventure, to take action, to stand up for themselves.
Over a full moon night in a hotel, a tapestry of different characters from a every tier of society interweave towards a haunting climax.
---
FESTIVAL
16-24 May 2015
International Literature Festival Dublin
In Association with Dublin City Council & The Arts Council
The International Literature Festival Dublin, founded in 1998, is Ireland's premier literary event and gathers the finest writers in the world to debate, provoke, delight and enthral. Described by the press as 'boasting a stunning array of top international literary talent' and 'the country's most successful and easily the best annual literary event', International Literature Festival Dublin line-up is sure to impress.
In 2015 Smock Alley hosted 26 events over the course of the festival, which included discussions with Fiona Shaw, Azar Nafisi, Dermot Bolger and even a musical performance from Michael Shannon.
---
THEATRE
27 Apr-2 May 2015
In Search of Mr B
Directions Out Theatre Company
Brian Mc Avera's new comedy is an unconventional and irreverent look at one of Ireland's most iconic writers. This new work opens with Samuel Beckett waking up in the after-life to find he is challenged by his conscience about his irresponsible behaviour as young man.'In Search of Mr B' is a surreal and humorous evening of entertainment that incorporates elements of music hall and physical comedy, played directly to the audience. It promises to be very funny, thought provoking and challenging look at the early life of one of the 20th Centuries greatest artists.
---
THEATRE
8-12 Apr 2015
A Midsummer Night's Dream & Hamlet
PurpleCoat Productions
After an acclaimed sell-out run of Twelfth Night at Smock Alley in 2014, PurpleCoat return to their favourite tour destination with a double helping of the Bard. Shakespeare's greatest comedy, A Midsummer Night's Dream, and his greatest tragedy, Hamlet, are presented by the same ensemble in their trademark innovative style that saw Twelfth Night hailed as 'deliciously funny' and 'a total success.' Returning to Smock Alley for their first show of 2015, don't miss 'one of the UK's fastest rising ensembles' in this unique Shakespeare double-bill.
---
THEATRE
20-25 Apr 2015
In On It
Good Dog Theatre
IN ON IT is a humorous and fast-paced, yet moving piece of theatre which challenges theatre's claim to be simply 'realistic'. Through a medley of different styles – from intimate conversations to histrionics, from parody to melodrama, from ironic reflection to candid confession – this play examines and questions life's uncanny likeness to art and will keep you guessing to the end
---
THEATRE
23 Apr 2015
Macbeth
YouthAction NI's Company Theatre Group
Macbeth is produced under the Royal Shakespeare Company's Open Stages Project.
YouthAction NI's Company Theatre Group presents one of the most cutting edge performances to ever reach the stage…
This is a thrilling, heart stopping production that takes the genius that is Shakespeare and frames it with bold and fresh excitement!
---
MUSIC
21 Apr 2015
Here We Are Now
DIT Musical Society
After two successful musicals with the DIT Drama Society, Musical decided to split away from Drama and become its own society. After a year of events and workshops were ready to get up on stage and perform in our first musical showcase as a solo society. Join us for night full of songs and dances from your favourite musicals and come see all the amazing talent DIT has to offer.
---
CHILDREN'S THEATRE
4-12 Apr 2015
Trouble In The Kingdom Of Enchantasia
Ofegus Theatre Company
The Crown Princess has vanished! On her throne sits her cousin, Prince Archibald. His rulings are unjust and causing great turmoil and unhappiness. Anyone daring to oppose him is thrown into the Dungeons of Darkly Drear! What evil plot is afoot? Can Tristan, a young Knight, find the Princess and restore order to the land before it is too late!
---
THEATRE
4-12 Apr 2015
The Dining Room
Inchicore College of Further Education
The Dining Room is a Pulitzer Prize winning play written by A.R Gurney. Set in a single dining room, it charts the journey of domestic life through the experiences of several families over different time periods.
Imaginatively staged and challenging for the cast who play multiple roles ,The Dining Room is a theatrical experience that tells its story with compassion , humour and humanity.
---
THEATRE
27+28 Mar 2015
One Sandwich Short of a Genius
Big Telly Theatre Company
Ridiculously normal family in absolute denial about the things they don't mention. Funny. Mum is so determined to keep up appearances that when Dad leaves her 'to find himself', she hires an actor to replace him. It's a perfect solution to an embarrassing situation, as long as she uses her imagination to find the extra cash. Mum's the word.
---
THEATRE
19 Mar 2015
Mary Mary Mary
Fregoli
Fregoli presents the debut of Mary Mary Mary a delicately woven poetic piece about three generations of Irish women. Crafted in fragments, Mary Mary Mary offers glimpses into the loves lives and duties of three women, inviting the audience to share in their most poignant moments. Performed with tenderness and heart this is a piece worth experiencing.
---
THEATRE
15+16 Mar 2015
Normal
El Barrio
John is a young professional who suffers from anxiety. One day decides not to leave his house and instead buys three dummies to help him accept his mental health issues. This play is an attempt to bury the stigma of mental health problems and to develop a truly open debate about how to bring this tragically neglected problem into modern life for the benefit of present and future generations.
---
THEATRE
9-14 Mar 2015
Liam Hallahan Buries his Dad Live on Stage
Some Yank's Theatre Company
How far does your father's shadow stretch? Part-confessional, part documentary, this show explores the life and work of a man who lived and breathed theatre, and celebrates the complex and continuing relationship between a father and son.
---
THEATRE
11-14 Mar 2015
The Canterbury Tales
DIT Conservatory of Music and Drama
In Geoffrey Chaucer's The Canterbury Tales, a group of medieval pilgrims gather in the Tabard Inn to eat, drink and entertain each other with stories as they set out on their pilgrimage to Canterbury. In this adaptation, the graduating drama students of DIT Conservatory of Music and Drama enact Chaucer's tales of ideal romance, hard-hitting realism and outrageous comedy.
---
THEATRE
12-14 Mar 2015
[themecolor]Under My Bed
Gift Horse Productions
Under My Bed is a patchwork of childhood stories from some of Ireland's most recognisable faces, giving you an insight into their lives before they became household names –broadcasters, writers, actors, musicians… From the most innocent of beginnings, to some unsettling realities, Under My Bed explores that childhood refuge while helping to create a new one for disadvantaged children today.
---
FESTIVAL
18 Feb–7 Mar 2015
Collaborations Festival
Collaborations 2015, the festival of ideas, was back at Smock Alley Theatre for its fourth year! This year's programme was chock-full of fresh ideas and exciting new collaborations. With many past Collaborators going on to become Fringe successes and award winners, this year's festival was equally brimming with burgeoning new talent and future leading lights in the making.
---
COMEDY
13+14 Feb 2015
Will Work 4 Wifi
Cormac Moore
Cormac Moore's brand new stand up comedy show, explores the growing problem of people's chronic addition to the internet. With WiFi engrained in our daily lives, we have moved from a nation of recreational users to full blown addicts, who experience withdrawal symptoms if we're offline for more than 2 minutes.
---
THEATRE
2-7 Feb 2015
Emerald Germs
Livin Dred Theatre Company
Emerald Germs is a collection of hilarious tales told in Cabaret style, which follows the uproarious dubious and sometimes murderous escapades of Pat McNab possible serial killer, often found to be puffing smokes, propping up the counter of his local or simply sitting on his mother's knee. Performed in a fast paced high energy physical style Emerald Germs is Norman Bates meets Beano, Cabaret meets Farce, The Butcher Boy meets the Muppet Show.
---
THEATRE
26-31 Jan 2015
Over the Wire
Derry Playhouse
It's 1974, rioting prisoners have set fire to Long Kesh jail in Belfast and much of the prison is destroyed. This gripping play by multi award winning writer Seamas Keenan, follows five prisoners now pitched into a world of violence, paranoia and hunger as they struggle against British soldiers, each other and their own personal demons.
---
THEATRE
19–23 Jan 2015
Shakespeare Schools Programme
The Gaiety School of Acting
The Shakespeare Schools Programme is aimed at Junior/ Leaving Certificate Students, covering Romeo & Juliet and Othello, with a workshop focusing on original text and designed to directly address the 2014/2015 English syllabus Shakespeare Question.
---
THEATRE
15-17 Jan 2015
Men Like Us
Mouth On Fire Theatre Company
Men Like Us is a compilation of three Samuel Beckett pieces Matalang, Rough for Theatre II and The End woven together by the talented composer and multi-instrumentalist Kim V Procelli.
---
THEATRE
8-10 Jan 2015
My Name Is Saoirse
First Fortnight Festival 2015
1987. Saoirse lives with her da and her brother in a peach-coloured bungalow that has been in their family for generations. Saoirse prefers running through the fields to chasing after boys, but her best friend Siobhán has other ideas and after a fateful night drinking with the lads in Wilsons, Saoirse is forced to set out on a journey that takes her miles away from her home and the carefree adolescence she once knew.
---
CONCERT
4 Jan 2015
The Star of Bethlehem & The Island Lullaby
Musici Ireland
Described as "Stunning" and "Uplifting", MUSICI IRELAND presents a concert of beautiful new music composed by Colm Ó Foghlú to lift your spcdxirits into the New Year. The performance features the premieres of two ambitious largescale works for orchestra, choir and soloists, opening with The Star of Bethlehem, an enchanting musical retelling of the Christmas Story.
---