CONCERT
10 Dec 2014
Trio Con Brio Copenhagen
Music Network
This concert marks the leading piano trio's first performance in Dublin. Korean sisters Soo-Jin and Soo-Kyung Hong and Danish pianist Jens Elvekjaer founded Trio con Brio Copenhagen in Vienna in 1999. The group have won countless awards and performed in such significant venues as Carnegie Hall, the Concertgebouw, Wigmore Hall and the Konzerthaus Berlin.
---
THEATRE
8-13 Dec 2014
Hamlet
Just Friends Theatre Collective
Hamlet has inherited a terrible debt of vengeance and violence, but where does his duty to right the past end, and his right to a future begin? Are we even capable of formulating answers when there must be more things in heaven and earth than our prevailing 'modern' philosophy.
---
THEATRE
1-6 Dec 2014
Chaos Theory
Dreamgun
Chaos Theory is a long abandoned science experiment in which three test subjects attempted to perform twenty five short plays in every random order possible. No two shows can ever be the same. Or can they? No… They cannot.
---
FLAMENCO FESTIVAL
7 Dec 2014
Trio Impressions
Dublin Flamenco Festival 2014
Following their success at Dublin Flamenco Festival third edition, they're back as a trio to celebrate their 10th anniversary. They will be joined on stage by special guest and Flamenco singer Antonio Campos.
---
FLAMENCO FESTIVAL
6 Dec 2014
Deseo
Dublin Flamenco Festival 2014
Singer "La Divi" and dancer Rosario Toledo bring pure intensity and expression, accompanied by the subtle and creative guitar playing of José Luis Medina, and the heartfelt imaginative and precise percussion of Andrej Vujicic.
---
FLAMENCO FESTIVAL
30 Nov 2014
Flamenco & Sherry Experience
Dublin Flamenco Festival 2014
Flamenco & Sherry Experience by Tío Pepe is an original wine sampling experience that invites participants to enjoy, simultaneously and in a unique combination, the wines and songs from Jerez de la Frontera in Andalucía – Spain.
---
THEATRE
28 Nov 2014
Aunty Ben
Shane Cradock
Nine-year old Tracey loves her Aunty Ben. It doesn't matter to her that Aunty Ben is actually her uncle, or that he's a drag queen, because in Tracey's family dressing up is for everyone! But when Ben meets her school friends, Tracey is shocked to discover that other people's families can be very different to her own.
---
THEATRE
24-29 Nov 2014
The Turn of The Screw
Silent Chuckler Productions
A ghost story that tells the tale of an apparition appearing to a child always lends the tale a certain 'turn of the screw.' But if one child lends the tale one turn, what then can be said of two children?
---
THEATRE
20-22 Nov 2014
The Waiting Room
Shane Cradock
Join Mick, a normal guy living the good life as he tries to figure that exact question out and how he got there. A contemporary story of our time, this comedy play juggles themes of life, love and second chances with dashes of the Mafia, Michael Jackson and technology giant, Apple.
---
DANCE
21 Nov 2014
Body Language 101
Cois Céim Dance Theatre
A work-in progress showing. BODY LANGUAGE aims to explore how we move through our emotions, how our environment shapes our movement and how our bodies react to issues raised daily through our intake of news, comments, online lives.
---
CONCERT
19 Nov 2014
Music Matters: Celebrating 140 Characters
Music Matters
Hot on the heels of a very successful album launch – called "Music Matters: Celebrating 140 Characters" – Music Matters takes to the stage at Smock Alley for the very first time. Join us for an eclectic evening of entertainment, and help us to celebrate all of our characters.
---
LITERARY FESTIVAL
14-16 Nov 2014
Dublin Book Festival
Multiple Events
The Dublin Book Festival is one of Ireland's most successful and vibrant book festivals, running since June 2005. The annual public Festival showcases, supports and develops Irish Publishing by programming, publicising and selling Irish published books, their authors, editors and contributors all in an entertaining, festive, friendly and accessible environment that reflects the creativity and personality of the Irish Publishing sector and its authors.
---
[
CONCERT
12 Nov 2014
The Bee Loud Glade Cabaret
Gaiety School of Acting
The Bee-Loud Glade! Ireland's wild and rollicking literary cabaret featuring music, song, dance and spoken word. An evening of outrageously erotic and wickedly iconoclastic entertainment! Roger Gregg has been presenting Bee-Loud Glade literary cabarets since 2009, special musical evenings which combine song, dance, spoken word and theatrics.
---
SCIENCE FESTIVAL
8+9 Nov 2014
Festival of Curiosity
Multiple Events
Celebrating Science Week in Dublin, Smock Alley Theatre was transformed into a curiosity filled hub with some very special events including the CURIOSITY LAB (the best of the science carnival playground combined with LEGO) along with some curious family science shows.
---
CONCERT
6 Nov 2014
Alien Envoy & Special Guest Nick Kelly
Self Possessed Records
Alien Envoy is the musical collective recently established by Nick Kelly, former frontman with The Fat Lady Sings and Choice Music Prize-nominated solo artist. Tonight's show is to celebrate the release of Alien Envoy's much-anticipated debut studio album "Loads", songs from which have already been featuring across the Irish airwaves and press.
---
CONCERT
6 Nov 2014
Different Voices
Royal Irish Academy of Music
To celebrate the launch of Benjamin Dwyer's book Different Voices: Irish Music and Music in Ireland, the Royal Irish Academy of Music presents a fascinating concert highlighting the work of some of Ireland's most distinguished composers featured in this exciting new publication.
Featuring musicians William Dowdall, Benjamin Dwyer, Dorone Paris, Paul Roe and Nick Roth.
---
THEATRE
27 Oct-2 Nov 2014
The Crystal Cage
Ofegus Theatre Company
Disaster strikes the Kingdom of Enchantasia when all the rainbows disappear! The Leprechauns are worried as they cannot locate their gold. Not only will the Kingdom be in financial trouble but, without the rainbows, all colour in the world will drain away, turning everything black & white.
Who could be responsible for this diabolical deed? Can The Great Wizard Strogroth and his magical motley crew save the day and restore the rainbows to the skies of Enchantasia? Join us on this enchanting adventure and find out…
---
THEATRE
27 Oct-1 Nov 2014
Joe Prop
Macdoor Productions
Joe Prop tells the story of 12 year old, Joe Kavanagh, who has a dream. A dream big enough to overcome any obstacle. Medication for a childhood illness has left him overweight and a target for school bullies who among other things have dedicated a Facebook page to him called 'Fat Joe Kavanagh' 200 likes. However, Joe finds solace on the School Rugby team as a prop in the scrum. The play is set in Joe's bedroom. A place far away from bullies, and illness where he gets to be the greatest Tight Head Prop in world rugby and captain of a winning Irish Rugby World Cup team.
---
LITERARY
25 Oct 2014
Literary Death Match
Bram Stoker Festival
Four authors pitch their words and wits in thrilling literary battle and comedic irreverence to a panel of all-star judges – specialists in literary merit, performance and the intangible, who chose two finalists to compete in the Literary Death Match finale, a vaguely literary game, to decide the ultimate champion. A fantastic evening of fun, frivolity and fighting words!
---
SPOKEN WORD
18 Oct 2014
Polarbear and Abby Oliveira
Lingo Festival
Polarbear is one of the England's best known performance poets and a favourite on the Irish scene. Performances at Glastonbury, OneTaste, Electric Picnic and Jazz Café, as well as a UK tour in 2006, have built up his reputation as a storyteller for the twenty-first century.
Polarbear was joined the life-affirming and energetic Abby Oliveira.
---
SPOKEN WORD
18 Oct 2014
'The Hero Hour' in aid of ISPCC Childline
Lingo Festival
Eight figures from Irish public life including Senator David Norris, newsreader Aengus Mac Grianna and 2fm DJ Rick O'Shea, share their favourite poems and enjoy some banter with host Sean Rocks about what it means to them. The show will also feature Temper-mental MissElayneous, Mary Coughlan and Sinead Gleeson.
---
SPOKEN WORD
18 Oct 2014
Nighthawks, The Monday Echo & SHOUT OUT!
Lingo Festival
Two of Dublin's best-loved nights, The Monday Echo and Nighthawks, present some of their finest contributors in this festival matinee of Music, Poetry and Comedy, while the best of new young talent is showcased in SHOUT OUT!, hosted by Colm Keegan and Tempermental MissElayneous.
Nighthawks featured poet Dave Lordan, singer/songwriter and multi-instrumentalist Sinead White and comedian Eleanor Tiernan. Meanwhile The Monday Echo brought us an epic battle between poets and rappers.
---
CONCERT
16 Oct 2014
Wyvern Lingo: The Widow Knows EP Launch
MCD Productions
Known for their soulful, passionate and haunting live show, they are one of the few bands that can get you dancing with a full band of keys, guitar, synth bass and drums – or make you melt when they strip the set back to a capella. While it's hard to pin down these musicians to a single genre, their brand new EP is a veritable cocktail of R'n'B hooks, bluegrass licks, gospel harmonies and inciteful-beyond-their-years lyrics.
---
IMRAM FESTIVAL 2014
17 Oct 2014
Blas-Bhinn Na Cathrach: Ceiliúradh ar Bhaile Átha Cliath
Imram Irish Language Literature Festival
Déanfaidh IMRAM mórcheiliúradh anocht ar an ngealchathair le Ceol, Filíocht, Amhránaíocht agus Damhsa. Is é Des Geraghty a chuirfidh an seó draíochtúil i láthair agus é ag tarraingt as foinsí liteartha agus ceoil na cathrach: dánta agus amhráin leis an bPiarsach, an Beachánach, Paddy Kavanagh agus James Clarence Mangan.
---
IMRAM FESTIVAL 2014
16 Oct 2014
Mo Pheann Ag Rince: Tionscadal an Ríordánaigh
Imram Irish Language Literature Festival
Bhí Seán Ó Ríordáin (1916-77) ina cheannródaí filíochta in Éirinn a linne. Léitear fós le fonn is le fiosracht é. Mealltar sinn ag a mhacántacht, a dhaonnacht, a ghreann, an t-imeartas focal agus na comhfhocail sin ina scilling-smaointe is iad ag clingeadh i gcúl aigne an léitheora. Anocht déanfaidh IMRAM comóradh ar fhoilsiú na ndialann ar na mallaibh, Anamlón Bliana (in eagar ag Tadhg Ó Dúshlaine) agus Selected Poems (in eagar ag Frank Sewell).
---
IMRAM FESTIVAL 2014
14 Oct 2014
The Wheelchair Monologues
Aisling Ghéar
Seó úr aonair de chuid Aisling Ghéar is ea The Wheelchair Monologues, ina ndéanann Gearóid Ó Cairealláin machnamh ar thuas seal thíos seal a shaoil i ndiaidh stróc fuilreatha é a bhualadh agus é ocht mbliana is dhá scór d'aois. Agus é anois ag brath ar chathaoir rothaí, is mór an difear atá idir saol gníomhach Ghearóid san am atá caite- nuair a bhunaigh sé an nuachtán laethúil Lá agus a chomhbhunaigh sé an Chultúrlann agus Raidió Fáilte- agus an saol atá anois aige. Níor tháinig aon laige, áfach, ar an spiorad dochloíte agus an spleodar saoil atá aige- dráma é seo a spreagfaidh tú, a rachaidh i bhfeidhm go mór ort, agus a chuirfidh sna trithí ag gáire tú!
---
DUBLIN THEATRE FESTIVAL 2014
8-11 Oct 2014
Notallwhowanderarelost
Benjamin Verdonck, Belgium
notallwhowanderarelost is a performance created with few words, lots of tricks, colours, geometrical figures, opening doors and tumbling-down curtains. This is theatre pared back to its most basic components, within easy reach, at eye level. Having trained as an actor, Benjamin Verdonck has developed a body of work that moves freely between performances on stage and in public spaces, and visual art installations. For his latest work, he chose as a starting point a table-top theatre that can pop up anywhere and disappear just as swiftly.
---
DUBLIN THEATRE FESTIVAL 2014
7-11 Oct 2014
Perhaps all the dragons
BERLIN, Belgium
A famous pianist realises on stage that she studied the wrong concerto. A neurosurgeon swaps the head and body of two monkeys, and they stay alive. In Japan 700,000 citizens withdraw to their bedrooms to live for a year as hikikomori, without social contact. These people are all connected to one another, and we to them, by six degrees of separation.
---
THEATRE
6-11 Oct 2014
Welcome To The Ethics Committee
Deviant Logic
The world is not what you think it is. In the shadows, in the corners of your eyes, in the gaps of time in between one second and the next, there are monsters lurking, waiting to strike. The SCP Foundation is the world's first line of defence against those monsters – its motto: Secure, Contain, Protect. But in its quest to keep the world safe for civilisation, has the Foundation turned into a worse monster than those it tries to contain?
---
CONCERT
2-4 Oct 2014
The Soldier's Tale by Igor Stravinsky
Ensemble Music
The Soldier's Tale is is a stunning theatre + live music work for narrator, actors, dancer, and a 7 piece orchestral ensemble – composed by the legendary Igor Stravinsky and with text written by Swiss author C.F. Ramuz based on a Russian folk tale drawn from the collection of Alexander Afanasyev.
---
DUBLIN THEATRE FESTIVAL 2014
1-12 Oct 2014
Spinning
Fishamble: The New Play Company
What does it take to forgive the unforgivable? In small-town Ireland, father-of-one Conor is desperate to hold onto a life that is disintegrating before his eyes. Susan is a mother searching for reason in the darkness of her teenage daughter's killing. A contemporary tragedy comes to light when they finally meet.
---
DUBLIN THEATRE FESTIVAL 2014
30 Sep-5 Oct 2014
Hellomynameis…
Nicola Gunn / SANS HOTEL, Australia
Set in a community centre – or a room called a community centre – you are cast as a workshop participant and carefully led through a series of activities that chaotically and humorously describe how to have a conversation. Nicola Gunn is your volunteer team leader. Her mission: to change the world.
---
DUBLIN THEATRE FESTIVAL 2014
25-28 Sep 2014
Zoo
Teatro de Chile
One of the most highly-regarded young theatre groups in Chile, Teatro de Chile develop creative processes driven by experimentation and investigation. In Zoo, they construct a unique ethnic group and its complete worldview as two scientists present their astonishing lifetime discovery: the last two Tzoolkman people, found 18 months ago.
---
CONCERT
25 Sep 2014
Symphonic Sense: Opening The Red Door
Co-Orch Dublin
Co-Orch is Dublin's most exciting instrumental ensemble. Comprising some of Ireland's most vibrant and talented orchestral musicians, Co-Orch is an orchestra
with a twist. No black tie, no evening dress, no stuffy concert halls – just musicians coming together to play the music that they are passionate about, in venues where they don't belong.
---
TIGER DUBLIN FRINGE 2014
20 Sep 2014
Megan and James' Hootenanny
Megan Riordon & James Walmsley
For the final night of Fringe James Walmsley (Dead Cat Bounce) and Megan Riordan (Pop Céilí) join forces to curate and host a great big charity shindig.
---
TIGER DUBLIN FRINGE 2014
19 Sep 2014
Maud In Cahoots
In Concert
Maud in Cahoots bring their brand of theatrical alt-pop to Dublin's oldest theatre to launch their brand new single. Exclusive to Tiger Dublin Fringe, the band will introduce their new sound, somewhere between Serge Gainsbourg and The xx.
---
TIGER DUBLIN FRINGE 2014
18 Sep 2014
Night
Hilary Woods
Some things grow best in the dark. In "Night" the air is thick, pregnant with promise, whilst flailing limbs forage in a nest of grubs and blood. Here, from a deep dank earth, Hilary Woods' detuned dream pop emerges to create a world steeped in the feel and pulse of a visceral film noir.
---
TIGER DUBLIN FRINGE 2014
16-20 Sep 2014
Always Alone Together
Game Theory
How much do you really know about the Internet? In 1968 a Florida teenager is making free calls by whistling into the telephone. In 2008 a video of Tom Cruise turns a bunch of online pranksters into a global protest movement. In between, the Internet was born.
---
TIGER DUBLIN FRINGE 2014
15-20 Sep 2014
The Belle Bottoms
Eoin Colfer
Mags and Belle; two sassy ladies who have been fabulous together since junior infants. They haveshared crayons, clothes, boyfriends and a lifelong love of disco music leading to the formation of The Belle Bottoms. Join them as they sing songs of nuns, restraining orders, spermy young fellas and growing up in the 1970's.
---
TIGER DUBLIN FRINGE 2014
15-20 Sep 2014
We Didn't Care When (our mothers had cancer)
Neil Douglas
This is a show about Cancer. It is for anyone who enjoys the light with the dark. A show about the science. About our relationship with illness. Part lecture, part theatre. A show about cell growth, soap operas and jokes. Told through the story of a young man's ambivalence, it is an unflinching but light-hearted look at disease.
---
TIGER DUBLIN FRINGE 2014
13-17 Sep 2014
The Carved Soul
No Strings Attached Theatre
Ollie is a wooden puppet. But forget everything you know about puppets. Ollie is old. Ollie is tired. Ollie is grumpy. Ollie is irritable. Ollie is frustrated. Ollie does not give a shit. This is a story about
stories that takes place in the void between memory and reality. This is puppetry like you have never seen it before.
---
TIGER DUBLIN FRINGE 2014
14-19 Sep 2014
How To Build Your First Robot
Monkey Backstage
This is the story of an unemployed scientist. And his robot. A highly physical show about love, loyalty, failure, and the future, at its core is a poignant yet life-affirming exploration of man's relationship with technology. This is a sci-fi buddy romantic tragi-comedy which proves the only thing that can take you further than a spaceship, is a friendship.
---
TIGER DUBLIN FRINGE 2014
10-18 Sep 2014
Pilgrim
The Gonzo Theatre Company
An Irishman's odyssey for identity through the nightmare landscape of a world set ablaze by 9/11. Set across North America, Christopher embarks on a wild pilgrimage home for the birth of his son, but is relentlessly thwarted by outside forces. This renegade, adventure story weaves together a text rich with verbal pyro-technics, a haunting soundscape, and psychedelic visuals.
---
TIGER DUBLIN FRINGE 2014
5-14 Sep 2014
Begorrah
Foil Arms & Hog
This brand new show features: Christian rockers God Vibrations, the La Bullshat Theatre Group, and an intervention for a teetotaler. Ireland's top comedy trio have sold out the Edinburgh Fringe for six consecutive years, have over 4 million hits on YouTube and recently completed a 30 date World tour, culminating in a sell-out show at Dublin's Vicar Street.
---
TIGER DUBLIN FRINGE 2014
7-12 Sep 2014
Star Man
Tumble Circus
A divine mix of circus, comedy and cardboard. This new solo show from the award winners behind Fringe hits This Is What we Do For A Living (2012) and Damn the Circus (2013) will be a treat for anyone who appreciates the dark side of feel good and wondered why we are here and why we bother. For years man has looked to the heavens for inspiration and guidance. But now the heavens have come to him.
---
TIGER DUBLIN FRINGE 2014
6-12 Sep 2014
Some Flood
The Devious Theatre Company
The doomsday prophecies were right. Good thing Noah had stocked up on tinned goods. The wrong man to survive the apocalypse is the only man left in Ireland. Watch him stagger and fumble through a global catastrophe, while attempting to deal with conspiracy and paranoia at a personal level.
---
TIGER DUBLIN FRINGE 2014
5-13 Sep 2014
Wrapped
Red Bear Productions
Ali and Lisa, two best friends from very different backgrounds. Desperate to get out of Dublin they lead each other by the nose to exotic beaches and bad decisions. Wrong place, wrong time. Feels like a punch in the gut when it all goes tits up.This is the story of unrequited love, dingy flats, full moon parties, come downs and betrayal. From the company that brought you Paranoid? by Tracy Martin, Danny and Chantelle (2012) by Phillip McMahon and The Wave by Tracy Martin.
---
TIGER DUBLIN FRINGE 2014
4-13 Sep 2014
Hitting The Mark
Ramblinman Theatre Company
Post-boom gloom bites and a brash American producer arrives in Ireland to revive Glenroe hoping that nostalgia will help him win the race to the bottom line. Follow the hilarious story of Eamon, a struggling actor and Ray, his body-builder best mate, as they are thrown into a bizarre world of eccentric soap-stars and cynical TV executives in this scathing satire on the delusions and pretensions of a cultural scene that is itself in need of a 'reboot'.
---
TIGER DUBLIN FRINGE 2014
5-7 Sep 2014
Get Ready To Die Alone
James Walmsley
An arty headshot. A one man variety show. Deep, important questions about the human condition.
The comedian-musician returns to the Fringe with a brand new show.
---
CONCERT
1 Sep 2014
Fishamble Sinfonia
Fishamble Sinfonia
Fishamble Sinfonia was founded in the summer of 2013 in response to a lack of high quality opportunities for young Irish orchestral musicians, and as an attempt to explore the wealth of eighteenth-century music so conspicuously neglected in collegiate orchestras.
---
THEATRE
2 Sep 2014
Twelfth Night or What You Will
PurpleCoat Productions
Supported by Stephen Fry, Sir Ian McKellen and the RSC, Liverpool's award winning PurpleCoat Productions bring Shakespeare's Twelfth Night on a whistlestop tour of the UK and Ireland. Twelfth Night is Shakespeare's most bitersweet comedy; a tale of chasing hope and lost love, a hillarious and painful mix of holiday romance and drama. With their usual eye for exhilerating, unique and innovative theatre, this critically aclaimed company are supported by some of the biggest names in the industry.
---
THEATRE
25-30 Aug 2014
A Pair OF New Eyes
Born To Burn Productions
In a town in the Irish Midlands in the nineteenth century, two ladies became world-wide pioneers of science, technology, and art. Meet the Countess of Rosse, architect, engineer, blacksmith (yes, blacksmith), one of the best photographers in history, and an unmatched force in famine relief. Meet her cousin Mary Ward, astronomer, entomologist, and accomplished artist, whose books of microscopic images brought a shock to the Victorians.
---
DANCE
16 Aug 2014
Flamencología
Peña Flamenca El Indalo
At its most fundamental, flamenco is an expression of emotion and experience. In creating "FLAMENCOLOGIA", Felipe de Algeciras wanted to return to the palos jondos, or deep forms, that are the foundation of flamenco.
---
THEATRE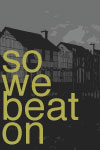 13-15 Aug 2014
So We Beat On
The Man in the Black Pyjamas
Penelope is leaving for Australia. Eoin is staying in Athlone.
He wants her to stay.
She wants him to leave.
They meet—for maybe the last time—on the night she's leaving.
---
THEATRE
11-23 Aug 2014
Death Row Cowboy
Bigger Picture Projects
Death Row Cowboy is a play about a young man called Carl Brant, and the people in his life who are affected by his actions. Dealing with themes of discovering identity, coping with loneliness, fighting deep rooted regrets, and ultimately searching for redemption to influence the legacy we all leave behind us.
---
THEATRE
28 Jul-23 Aug 2014
Waiting For Godot
Presented by Smock Alley Theatre
A country road. A tree.
Evening.
Vladimir and Estragon wait endlessly for the arrival of Godot, discussing religion, contemplating suicide and crotch rot in a comical wordplay of poetry, dreamscapes and nonsense.
---
THEATRE
29 Jul-9 Aug 2014
The Zoo Story
Amigos Theatre Company
The chance encounter of two strangers in New York's Central Park, by turns fascinating, threatening, poignant and darkly comic, explores the underbelly of urban life and has become a staple of the modern American repertoire.
---
SCIENCE FESTIVAL
24-27 Jul 2014
Festival Of Curiosity
Various
Dublin's second annual festival of science & culture, will transform Dublin's City Centre into a fun filled curiosity hub from the 25th – 28th of July, with lots of free day-time events for families & children, accompanied by an evening programme of interactive science debates, discussions and shows that will intrigue and challenge the most curious of minds.
---
THEATRE
14-20 Jul 2014
Smock!
Written by Martin Maguire
The story of Smock Alley is a rollicking ride through two and a half centuries of royalty, roguery and riots. From the skirts of bawds to the Matchless Orinda, the first professional woman playwright in history, Smock! delivers the goods on the players and the priests who built it up, the drunks and duelers who tore it down and the actor managers who gave it world renown.
---
COMEDY/DANCE/THEATRE
7-12 Jul 2014
Boyz of Harcourt Street
Rocket Octopus
It's Friday evening and the office clock strikes five, Gav. Fosterson & D'arce make a bolt for the door to embark on another weekend of mundane debauchery in the usual haunts. A Dance comedy the 'Boyz of Harcourt Street' is a raucous tale of three vacuous lost souls and one seriously lost weekend.
---
THEATRE/MAGIC
4-12 Jul 2014
Lapse
Sugarglass Theatre in partnership with Gillen & Belling
Shane Gillen explores the fragility of memory and the science of remembering by looking at his own history. What is memory made of? Built on? Can we trust our memories or are they something we construct?
---
THEATRE
3 Jul 2014
FLOAT
Barefeet
In a sleepy lakeside town in Southern Zambia life moves slowly along as the people wait patiently for the rains to come. The Tranquillity is interrupted one day when a mysterious stranger arrives and with him a curious briefcase.
---
MUSIC
28 Jun 2014
Sue Callaghan & the Hostages
'Nothing Short of Everything' Album Launch
Sue Callaghan is a Dublin based singer-songwriter. She released her debut album 'Not In Love' in 2009 and spent the next few years playing and promoting it in Dublin, Ireland and Europe.
In 2011 she took to the studio to record 'Nothing Short of Everything'. Both albums are driven by acoustic guitars, a string quartet and vocal harmonies.
---
THEATRE
26+27 Jun 2014
Shur I'll Be Alright Here On My Own
Fregoli
A woman who talks to the walls, a girl who must face the sea, and a young man who collects footprints, Fregoli is delighted to present the debut of 'Shur I'll be Alright here on Me Own', a collection of three new monologues; Mrs Pyromaniac, Headfirst and The Sole Collector by Maria Tivnan.
---
THEATRE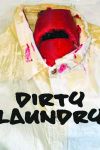 23-28 Jun 2014
Dirty Laundry
The Gaiety School of Acting Graduating Class of 2014
Written by Chris Edmund, DIRTY LAUNDRY is a theatre piece written for 19 actors and attempts to engage with the ideas of home in a very broad way embracing the journey of characters from the ghost of the painter Francis Bacon to people on the very outer of society struggling to find a place for themselves in a fractured world.
---
DANCE
21 Jun 2014
Fusion in Motion
Junonia Dance Company
FUSION IN MOTION is an eclectic dance show that fuses Eastern and Western dance practices into a unique and completely new experience to Ireland.
Bringing together some of the best Irish and International dance artists, it represents the variety of world dance culture – from Indian, flamenco and Middle Eastern to classical Russian ballet, contemporary, street dance and yoga.
---
THEATRE
9-13 Jun 2014
The Madman & The Nun
Enigma Theatre Co.
Written by Stanislaw Ignacy Witkiewicz, 'The Madman and the Nun' provokes a change of thinking, exploring the conflict between the individual and society, where characters thrown into the grotesque reality of a hospital for the insane have to fight for their individuality.
---
MUSIC
12+15 Jun 2014
KBC Great Music in Irish Houses
Olwen Fouéré & The Heath Quartet / Lynda Lee & Andreja Malir
The Great Music in Irish Houses Festival, long-time jewel in Ireland's musical crown, presents another banquet of world-class performers and exciting programmes in its 2014 season.
---
THEATRE
30 May-7 Jun 2014
After Sarah Miles
Gallarus Productions
After a lifetime of wrestling with the tides fisherman Bobeen finds it hard to face the sea now, but what he discovered in the mouth of the harbour almost thirty years ago keeps calling him back. This time it will connect him to what he thought was lost and gone forever.
---
THEATRE
27-29 May 2014
Clown Noir
Orchard Theatre Company
A theatrical stage show that takes you on a journey through a clown's life and career, the highs, the lows and the shows. A piece of physical comedy that will evoke empathy, passion and disgust combined with hilarious dark humour.
---
FASHION
28 May 2014
Seven Deadly Sins
Dublin Institute of Design
This Fashion Show exhibited contemporary works of garment design based on the final year collection brief "The Seven Deadly Sins". New and innovative cutting edge design from the minds of Dublin Institute of Design's fashion designers, in an eclectic mix of modern and innovative designs.
---
VARIETY SHOW
27 May 2014
Detect & Seechange
See Change and Detect present a very special showcase on mental health and the arts as a finale to the national Green Ribbon campaign to get Ireland talking about mental health.
"Voices for Mental Health" is a variety show featuring many great home grown acts which use the arts as a medium to encourage discussion of mental health.
---
THEATRE
24 May 2014
Theatre? I Hardly KNOW Her!
Filibusters
"Theatre? I Hardly KNOW Her!" is an attempt to perform 30 plays in 60 minutes. Each play is BRAND NEW and ORIGINAL and written and performed by the ensemble. The show follows no linear path as it is up to the audience to decide which play is performed next.
Taking influence from the Chicago Neo-Futurist aesthetic, all plays in the show connect through a commonality of brevity, honesty and the possibility of failure.
---
DUBLIN WRITERS FESTIVAL 2014
17-25 May 2014
Various Authors
John Kelly, Lia Mills, Carlos Acosta, Steven Camden, Peter Fallon & Declan O'Rourke, Arne Dahl, Edward St Aubyn & Paul Murray, Sadie Jones & Glenn Paterson, Paddy Moloney, Eamon Morrissey, Mary Russell, David Dickson, John Carey, Edmund White, Mike McCormack & Nuala Ní Chonchúir, Simon Armitage, Siri Hustvedt, Laura Bates, Jenny Dunne, Dearbhail McDonald, Ciaran Berry & Tess Gallagher, Philipp Meyer & Philip Schultz, Tim Winton, Claire Keegan & Bernard MacLaverty, Romy Ash & Audrey Magee, Javier Cercas, Luke Harding and many more.
---
THEATRE
16 May 2014
Romeo & Juliet
A John Scottus Production
Under the skilled direction of Liz Byrne Transition Year have created an unforgettable version of Shakespeares Romeo and Juliet.
Prepare to be amazed, delighted and moved.
---
THEATRE
7-19 Apr 2014
Cornerstones
Runcible Spoon Theatre Company
Cornerstones is the story of Ciara, Jonno, Derry and Mandy; four homeless teenagers living in a Dublin city-centre squat. Ciara wants to go on the X Factor, Derry wants to build a crime empire, Jonno and Mandy just want to keep up.
---
THEATRE
11 Apr 2014
Almost, Maine
American College Dublin
On a cold, clear, moonless night in the middle of winter, all is not quite what it seems in the remote, mythical town of Almost, Maine. As the northern lights hover in the star-filled sky above, Almost's residents find themselves falling in and out of love in unexpected and often hilarious ways.
---
DESIGN
3 Apr 2014
Thinking & Typography : Hamish Muir & Paul Hughes
Institute of Designers in Ireland
An evening of Design Thinking and Typographic Design by two leading practitioners.
Hamish Muir, founding principal 8vo and editor Octavo, co-founder Outcast Editions, co-founder MuirMcNeil Design Systems.
Paul Hughes, Ten Metres of Thinking. Paul is an NCAD graduate and former partner at Lava Design in Amsterdam.
---
LITERARY
2 Apr 2014
Anita Shreve
DWF Off The Page
In this special Dublin Writers Festival preview, Shreve makes a rare appearance in Ireland to talk about her life, her work, and her latest novel, The Lives of Stella Bain.
---
THEATRE
31 Mar-5 Apr 2014
Pondling
Guna Nua & Genevieve Hulme-Beaman
Best actress at the Dublin Fringe Festival 2013, Genevieve Hulme-Beaman, returns to Smock Alley Theatre with the incredible 'Pondling'. A story of LOVE, beauty, chicken-chasing, daisy chains, catkilling, French singing, dress-wearing, ensuite bathrooms and the day at the pond.
---
THEATRE
27-29 Mar 2014
One Sandwich Short of a Genius
Big Telly
Mum is so determined to keep up appearances that when Dad leaves her 'to find himself', she hires an actor to replace  him. It's a perfect solution to an embarrassing situation, as long as she uses her imagination to find the extra cash. Mum's the word.
---
THEATRE
24-29 Mar 2014
Adventures in Failure
Jessi Carri
A joyous physical production, a surreal imagining, a fantastical jaunt. Jump into the shallow end with three worldless explorers, as they crash, dive, duck and jive through their humdrum mundanedom to landscapes of light.
---
THEATRE
21 Mar 2014
Unicorn With a Cape
Marcus Magdalena
Having lived many genders, and finally genderless, Marcus Magdalena brings an often controversial topic to the forefront. Augmented by experiences of addiction, homelessness and depression, Marcus Magdalena's story, Unicorn with a Cape, is a theatrical medium of advocacy for the rights of all.
---
THEATRE
19-22 Mar 2014
The Master and Marguerita : A Fairytale of Dublin
Seventh Land Theatre
  A tale of love. A tale of poverty. A tale of madness. A tale of magic. Come and dance with the Devil, if you dare…
Based on the novel by Mikhail Bulgakov
---
FESTIVAL
5+7 Mar 2014
Some Flood
Collaborations 2014
 The doomsday prophecies were right. Good thing Noah had stocked up on tinned goods.
It's like that film Waterworld but it's better and funnier.
---
FESTIVAL
4+6+8 Mar 2014
Twelve Tales of Sea Road / Twit / The Ventriloquist
Collaborations 2014
At the very edge of the land, along the cliff top, by the ragged hook of the horizon that connects the stone to the sea, stands a miserable row of dwellings known as Sea Road
There is no colour in this part of the world; a spectrum of greys, green-greys and blue-greys, lit only by the overcast skies and a clinging mist which rises from the waves
A neighbourhood of miscreants and miserable misfits.
---
FESTIVAL
5+7 Mar 2014
Twigs From The Family Hedge / The Tenements
Collaborations 2014
Once a blow-in always a blow-in? From Cromwell to me.                    A short play about me and my unpopular ancestors.
---
FESTIVAL
26+28 Feb+1 Mar 2014
Goodnight, Rabbit / Boyz of Harcourt Street / How To Build Your First Robot
Collaborations 2014
The story of an unemployed rocket scientist. And his robot.
Told through the medium of mime, 'How to Build Your First Robot' is a show about love, life, friendship and everything in between. At its core, it is a poignant yet life-affirming exploration of man's relationship with technology. This is guaranteed to be one of the best sci-fi buddy romp robotic romantic tragi-comedy mime shows of the festival.
---
FESTIVAL
26+28 Feb 2014
Test Dummy
Collaborations 2014
"You close me like a wound and open me like a present, your prize to prise. Both times crying, both times crying.   Both times seize and both times cling but both times crying, both times crying…" An exploration of what you shouldn't have done.
---
FESTIVAL
26+28 Feb 2014
Looking For Work
Collaborations 2014
It's what we do with it that makes the play. What you get is what you see in this – slightly tragic, slightly farcical drama.
---
FESTIVAL
21-23 Feb 2014
Between The Absence
Collaborations 2014
Between the Absence brings together Dublin's finest young singers and contemporary dancers in an interdisciplinary exploration. With expertise drawn from the worlds of choral music and dance, this project is lead by Janna Kemperman (choreographer) and Robbie Blake (music director).
---
FESTIVAL
21-23 Feb 2014
…And Other Four Letter Words / Yeah Partner!
Collaborations 2014
Daisy Ophelia Cunningham never wanted to be extraordinary. But on an uncommonly warm April night, a tall dark stranger breaks in through her dining room window and everything changes.
This is her story. A story of Rice Krispies, low expectations and Wuthering Heights.
---
FESTIVAL
21+22 Feb 2014
The Art Of Ladylike
Collaborations 2014
Millie hasn't been out much, but she's only delighted to be making her debut. Eager to catch up with everyone, she has read all the books, watched all the movies and now it's time to step outside. A one woman epic romance written and performed by Christiane O'Mahony, directed by Sarah Baxter, lighting design by Brian Mitchell.
---
FESTIVAL
21+22 Feb 2014
This Is It
Collaborations 2014
Alex is no longer a girl… she is a full blown adult. And it's all under control. Except for the fact that she can't get a job, ruins her friend ships and constantly makes terrible decisions.  But asides from that, everything's fine! Isn't it?
---
THEATRE
10 Feb 2014
'Mrs Ripley's Trip' ; 'Uncle Ethan Ripley'
The Actor's Ensemble
In this offering Ted Pugh and Fern Sloan play the several characters who populate the yarns. An elderly married couple, living on the Great Plains and caring for their grandchild, have difficulty communicating with each other. It has been 38 years since Jane Ripley has seen her family back in New York State and her emotional need to be with them has overcome her usual ability to remain silent and do her work, keeping her husband Ethan content.
She wants to make the trip east and visit the land of her roots. He is against it, but he is powerless to stop her.
---
THEATRE
3-15 Jan 2014
Breathless
DANU Theatre & Orion Productions
Starring IFTA Award winning actress Ruth McCabe, Sinead O'Riordan, Donna Patrice and Kate Gilmore.
Directed by IFTA Award winning writer Iseult Golden.
Inspired by real events, 'Breathless' explores the circumstances and effects of disappearance, not just on those left behind but also on those who have disappeared.
---
THEATRE
27 Jan-1 Feb 2014
Death Row Cowboy
Three Peas Theatre Company
Death Row Cowboy is a new play by Three Peas Theatre Company. Written by Andrew Lynch and Mark McCabe, Death Row Cowboy tells the story of a young man called Carl Brant, and the people in his life who are affected by his actions. Directed by Charlie Bonner and with a stellar cast, this is a tale that deals with themes of discovering identity, coping with loneliness, fighting deep rooted regrets, and ultimately searching for redemption to influence the legacy we leave behind us.
---
THEATRE
13-25 Jan 2014
MacBeth
Fast Intent
Fast Intent bring Shakespeare to life as never before. Converting the Boys School into an Elizabethan playhouse, a pulsating indoor cauldron, they present a thrilling production of Shakespeare's shortest, bloodiest and most chilling tragedy. Featuring an original sound design composed and performed live by the company
---
CHARITY FUNDRAISER/VARIETY
16-18 Jan 2014
Under My Bed
In Aid of Barnardos
Under My Bed is a patchwork of childhood stories from some of Ireland's most recognisable faces, giving you an insight into their lives before they became household names – chefs, broadcasters, politicians, writers, actors, athletes, musicians. From the most innocent of beginnings, to some unsettling realities, Under My Bed explores that childhood refuge while helping to create a new one for disadvantaged children today.
---
THEATRE
10+11 Jan 2014
Joyriders
Thereisbear!
Joyriders is a comedic, yet deeply moving story about a group of teenagers involved in a Youth Training Programme in West Belfast, 1986.
Misunderstood and misrepresented by everyone around them, these kids are trying their best to get by, when all that surrounds them is violence, economic hardship and unsympathetic ears. The wild and vicious world outside is reflected by their wildness within – but they will need their toughness as they strive for lives beyond what they're told they can have.
---
THEATRE
6-8 Jan 2014
Terminus
Thereisbear!
Terminus follows three souls over the course of a single night in Dublin as their lives collide and intertwine, tumbling from the absurd, to the morose, to the divine. Winner of the Scotsman Fringe First Award, Terminus is Irish playwright Mark O'Rowe's crowning achievement.