Phonica
[blockquote_right] Mon 24 Apr | 7:30pm | Boys' School[/blockquote_right]
Phonica: Five features six exciting acts from Ireland, Spain and Iceland presenting a blend of songwriting and sound improvisation; poetry incorporating architecture and design; 'musique concrète'; translation; poetry and audiovisual art; cello and electronics; and subversions of the expectations around spoken word performance.
A selection of exceptional musicians, writers and artists working in a mix of media and traditions playfully pushing the boundaries of word and sound. Presented in the simple and dramatic surroundings of the Boys' School venue, this groundbreaking initiative offers a unique opportunity to experience performances from across Europe rooted in multiplicity, collaboration and innovation.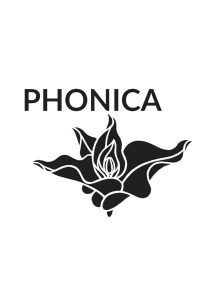 Artists:
Estevo Creus & Keith Payne
Kate Ellis
Laura Hyland
Anthony Kelly & David Stalling
Robert Herbert McClean
Ásta Fanney Sigurðardóttir
Phonica is a primarily poetry and music series with an emphasis on multiformity and the experimental. Conceived, programmed and hosted since early 2016 by Christodoulos Makris and Olesya Zdorovetska, Phonica aims to explore compositional and performative ideas and to encourage a melting pot of audiences and artists from across artforms.
Visit the Phonica facebook page here.
Phonica acknowledges generous funding support from The Arts Council of Ireland under its Festivals and Events Scheme.
[cta headline="Tickets: €6/€4 conc" buttontext="Book Now" buttonlink="httpss://smockalley.ticketsolve.com/shows/873571872″ ][/cta]