---
Amy Bloom & Roddy Doyle
MON 21 MAY | 6PM | Main Space | €12/10
Book Now
An unmissable event with two consummate masters of storytelling – and big fans of each other's work! With New York Times best-sellers, short stories, a children's book and a ground-breaking collection of essays behind her, Amy Bloom's new novel White Houses charts the passionate hidden love affair between First Lady Eleanor Roosevelt and journalist Lorena Hickok. Booker prize-winning Roddy Doyle has written eleven novels as well as plays, screenplays, and short stories. Smile, his powerful tale of a middle-aged Dubliner dealing with memories of childhood abuse, was chosen by Irish Times' Ticket readers as their favourite Irish fiction of 2017.
---
Filming The Writers
MON 21 MAY | 6PM | Boys' School | €5
Book Now
Illustrated by relevant extracts of documentary film portraits of writers, this event will examine the complexities of the wooing and the working relationship. In his lecture, Roger will analyse the defining line between representation of a writer and his/her works and how they are portrayed by critics and academics. The lecture will conclude with a panel discussion, inviting questions from members of the audience.
Roger Green is an independent documentary film producer/director, broadcaster, journalist and lecturer at the National Film School at IADT. Documentaries include 'Oliver St. John Gogarty: Silence Would Never Do'; 'Dead Man's Doctor'; 'Five from Home'; St Patrick's and the Tiger'; 'Down for the Match' and 'The Greatest Field Game in the World'.
---
Global Poetry Reading: Colette Bryce, Kayo Chingonyi & Selina Tusitala
MON 21 MAY | 8PM | Boys' School | €10/8
Book Now
A journey around the world in the company of three exceptional poets. Kayo Chingonyi's magnificent debut Kumukanda is a powerful and darkly funny exploration of black boyhood, masculinity and grief, underpinned by a love of music and language. The Australian Women's Book Review said award-winning Selina Tusitala Marsh 'peppers her poetic narrative with the rhythms and staccato of urban hip hop beats, in tune with slick contemporary themes and voices, showing her and their disregard for the romanticisation of the past and for the politics of the present'. Colette Bryce has published four collections. Her 2014 book The Whole & Rain-domed Universe was awarded a special Ewart-Biggs Award in memory of Seamus Heaney.
Presented in association with Creative New Zealand in partnership with Publishers Association of New Zealand.
---
The Question of the Eighth: Una Mullally with Elaine Feeney, Tara Flynn & Emmet Kirwan
MON 21 MAY | 8PM | Main Space | €12/10
Book Now
Ireland is the only democracy in the western world to have a constitutional ban on abortion. Edited by Una Mullally, award-winning journalist and writer, and with contributions from Anne Enright, Lisa McInerney, Caitlin Moran, Louise O'Neill and others, Repeal the 8th is a powerful and deeply compassionate collection around the movement for reproductive rights in Ireland. Una Mullally is joined by poet Elaine Feeney, whose collection Rise was praised for its bold, direct yet tender writing, Irish actor Tara Flynn, author of satirical books You're Grand: the Irishwoman's Secret Guide to Life and Giving Out Yards: the Art of Complaint, Irish Style and actor Emmet Kirwan, the writer behind viral spoken word film Heartbreak, about a teenage single mother, which has received more that 1.4m views on Youtube.
---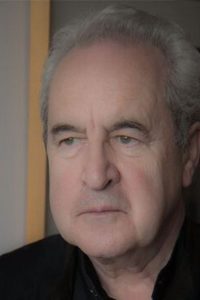 Standing on the Shoulders of Giants: John Banville & Claire Kilroy with John Boyne
TUE 22 MAY | 6PM | Main Space | €10/8
Book Now
A celebration of the influence of writers upon each other across generations. In conversation with John Boyne, writers Claire Kilroy and John Banville – a major literary influence of hers and of literature internationally – discuss the sources of creative inspiration. The author of four novels, Claire Kilroy won the Rooney Prize for Irish Literature in 2004. Described as 'Ireland's wordsmith' by The Washington Post, John Banville's awards include the Man Booker Prize. John Boyne is the author of ten novels for adults and five for younger readers, including bestseller The Boy in the Striped Pyjamas. With personal reflections on age and aging, Standing on the Shoulders of Giants is sure to be a fascinating evening.
Presented in association with Age & Opportunity's Bealtaine Festival, which celebrates the arts and creativity as we age.
---
Maggie O'Farrell
TUE 22 MAY | 8PM | Main Space | €12/10
Book Now
If your life was in danger, how would you react? Maggie O'Farrell's unsettling and shocking memoir I Am, I Am, I Am: Seventeen Brushes With Death, chronicles the near-death encounters that have punctuated her life from a very early age. She has previously written seven novels: The Hand That First Held Mine won the 2010 Costa Novel Award, and Instructions For A Heatwave was shortlisted for the 2013 Costa Novel Award. The event is chaired by writer and broadcaster Sinéad Gleeson.
'Fluent, poised, packed with colourful details.' The Guardian on I Am, I Am, I Am
---
Children's Books Ireland Awards
WED 23 MAY | 12PM | Main Space | €5
Book Now
Roll up roll up all children's books lovers! We're delighted to host this year's Children's Books Ireland Book of the Year Awards ceremony. Now in their 28th year, the CBI Book of the Year Awards identify, honour and promote excellence in books for young people by Irish authors and illustrators. The awards are the most prestigious in Ireland and offer one of the few opportunities for national and international recognition of Irish children's authors and illustrators.
Broadcaster and book lover Rick O'Shea will announce the winners, across six categories. Children's Books Ireland has worked closely with young readers who choose the Children's Choice Award winner though the special shadowing scheme.
Suitable for adults and children aged 11+
---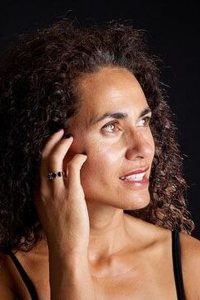 Tokotoko Tales of the Tusitala
WED 23 MAY | 1PM | Boys' School | €5
Book Now
Join Selina Tusitala Marsh for this illustrated talk about the myriad cultures and languages that make up Pacifica Literature and about her role as New Zealand's Poet Laureate. Hear about RL Stevenson's influence as Tusitala, and the storytelling legacy woven around the tokotoko, a key symbol of Maori culture. Expect to encounter stories, poems and a literary culture that you've never encountered before! Selina Tusitala Marsh is of Samoan, Tuvaluan, English and French descent and has published three collections of poetry, including her most recent Tightrope from 2017. Selina is an Associate Professor at University of Auckland specialising in Pasifika literature, and is the current New Zealand Poet Laureate.
---
Yiyun Li: Dear Friend, from My Life I Write to You in Your Life
WED 23 MAY | 6PM | Main Space | €12/10
Book Now
Startlingly original and shining with quiet wisdom, Yiyun Li's memoir is a luminous account of a life lived surrounded by books and the healing power of reading. Written over two years while she battled suicidal depression, Dear Friend, from My Life I Write to You in Your Life is a painful yet richly affirming examination of what makes life worth living. Yiyun Li's life has been sustained by a profound connection to the writers and writing she loves, and the title of the book – taken from a Katherine Mansfield letter – celebrates writing as a source of hope.
"A meditation on the fact that literature itself lives and gives life." Marilynne Robinson
---
Documentary Poetics
WED 23 MAY | 6PM | Boys' School | €5
Book Now
Writing and reading are our primary mode of communication, yet the implication of digital technologies on the literary arts is still under-explored. Poet and poetry editor of gorse Christodoulos Makris, and EVA award-winning artist Jonathan Mayhew, present poetic texts made out of material that already exists through a process comprising selection, framing and editing decisions.
---
Women and the Essay: Daisy Hildyard, Joanna Walsh & Ashleigh Young
WED 23 MAY | 8PM | Main Space | €10/8
Book Now
The essay, that brilliantly elastic literary form once described by Zadie Smith as the best way to reflect 'messy reality', is making a glorious comeback. Daisy Hildyard's collection The Second Body is a brilliantly lucid account of the dissolving boundaries between all life on earth. The essays in Ashleigh Young's collection Can You Tolerate This? roam freely between preoccupations, yet are consistently entertaining in their search for clarity amid uncertainty. In her artful, intelligent collection Break.up, Joanna Walsh simultaneously flees and pursues an ambiguous partner. Our panel discuss the contemporary essay, and debate whether information overload has created a demand for personal voices.
The event is chaired by writer and broadcaster Sinéad Gleeson.
Presented in association with Creative New Zealand in partnership with Publishers Association of New Zealand.
---
Laoch na Laochra: Tionscadal na Tána / The Greatest Hero: The Táin Project
WED 23 MAY | 8PM | Boys' School | €10/8
Book Now
Scéal Chú Chulainn a insítear sa Táin, ceann de mhóreipicí litríocht an domhain. Liam Carson atá ina choimeádaí ar an ócáid seo. Pléifidh Darach Ó Scolaí agus Réamonn Ó Ciaráin tábhacht na heipice seo le Cathal Póirtéir, údar agus craoltóir, agus an chúis a bhfuil éifeacht ag an Táin orainn go dtí an lá inniu. Bheadh An Táin Bó Cuailgne de chuid Uí Scolaí agus Laoch na Laochra: Scéal Chúchulainn an Chiaránaigh molta dá mbeimis inár dtost. Is éachtach an maisiú atá déanta ag Dara Vallely ar an dara leabhar. Feicfear cuid de na híomhánna sin agus íomhánna eile nach iad sa seó sleamhnán atá réitithe ag Margaret Lonergan.
Arna léiriú i gcomhar le IMRAM Féile Litríochta Gaeilge.
One of the greatest of Irish mythological narratives, the Táin Bó Cuailgne tells the tragic and unforgettable story of Cú Chulainn, the Hound of Ulster. In this event curated by Liam Carson, Darach Ó Scolaí and Réamonn Ó Ciaráin discuss the Táin's enduring allure with broadcaster and writer Cathal Póirtéir. Ó Scolaí's An Táin Bó Cuailgne was praised by critic Máire Ní Annracháin for its rich natural style, while Réamonn Ó Ciaráin's Laoch na Laochra: Scéal Chúchulainn is a potent retelling, with beautiful art work by Dara Vallely. These images, and those of other artists, feature in projections by Margaret Lonergan.
Presented in association with IMRAM Irish Language Literature Festival.
---
Check out the full programme of ILF Dublin events:
---
---